Requests


Please contact European Butterflies Group if you would like to make a request of European Butterflies Group members.



Further to the request for collaboration for the Butterfly Atlas of the Aquitaine, (France) from our colleague David Soulet, Conservatoire d'espaces naturels, the Butterfly Atlas is due for publication in May 2021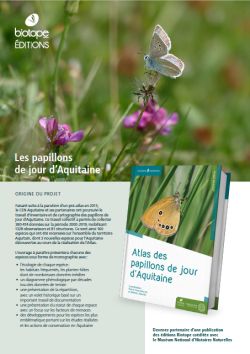 The Aquitaine comprises 5 departments: the Dordogne, Lot and Garonne, Pyrénées-Atlantique, Landes and the Gironde.
Atlas des Papillons de Jour d'Aquitaine Butterfly Atlas for the Aquitaine, France. Coordinated by Pierre-Yves Gourvil (CEN Aquitaine) & Mathieu Sannier (LPO).
This Atlas follows on from the pre-Atlas of 2015.The CEN Aquitaine and their partners have continued to work on the inventory and mapping of butterflies in the Aquitaine.
With the help of 1,328 observers and 81 organisations, 380,474 records have been collected of 160 butterfly species during the preparation of the Atlas (including 3 previously unrecorded species). There is a monograph for each butterfly species including the ecology for each species, their habitat and host plants, distribution data with observations from 2000- 2009 and 2010-2019, the number of observations per decade, species conservation status and more.
Publish date May 2021, by Biotope Editions, edited in conjunction with the MNHN, approximately 400 pages, 16 x 24cm, price 35€ plus p+p, available in due course from
https://leclub-biotope.com/en/
The pre-atlas can be consulted
here
.
The Red List for the former Aquitaine region has been published and can be consulted
here
.
Many thanks to members who have contributed to this project.
Post updated February 2021
Red List for the Lepidoptera of Corsica - IUCN Regional Red List published 2017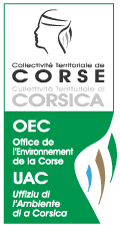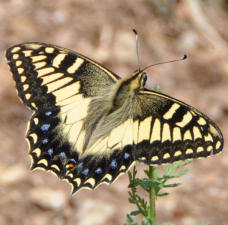 Following on from the request of February 2016 from our partner Marie-Cécile Ruiz of the Corsican Environment Office (OEC-OCIC) for information and records on the distribution of Corsican Lepidoptera, we are pleased to say that the IUCN Regional Red List was published in 2017, and can be consulted
here
Guide photographique des papillons de jour et zygènes de France.
Jean-Laurent Hentz, Jean-Pierre D'Hondt & Philippe Dauguet. Published by Gard Nature.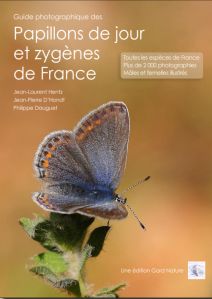 Following 6 years of research and study, and aided by the participation of many specialists, the "Guide photographique des papillons de jour et zygènes de France" will be published this summer.
Format 15 x 21 cm, 500 pages. Nearly 300 species illustrated by 60 photographers, with images of both upper and underside of all male and female species to be found in France. Over 2,000 images, ID keys, species pages. Pre-publication discount until 31st July 2021, subsequently 35€ + p&p.
Gard Nature email :
contact@gard-nature.com
Website :
gard-nature.com
- Observatoire du Patrimoine Naturel du Gard :
naturedugard.org
Many thanks to EBG members who have participated in this project.
Updated May 2021
A pan-European citizen science project, investigating the migration of the Red Admiral -
Vanessa atalanta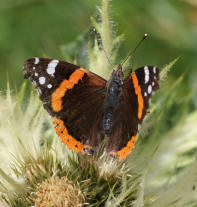 A request from the University of Bern, Switzerland, Institute of Ecology and Evolution, Insect Migration and Ecology Lab. for Red Admiral sightings.
We have been contacted by Marco Thoma from the University, requesting records for this species, to help with the study of Red Admiral migration across Europe. Records can be submitted via the country portal, details can be found on the link below, e.g. Butterfly Conservation in the UK.
Alternatively by a mobile app such as 'NaturaList', or 'ObsMapp' for Android, or 'iObs' for iPhone.
Read more here:
https://insectmigration.wordpress.com/red-admiral-migration/
News Release (PDF)
Request posted April 2017
Request for survey assistance for
Colias myrmidone
(Danube Clouded Yellow) in Romania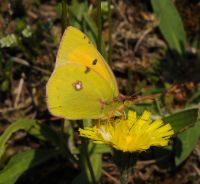 We have had a request from Matthias Dolek who is leading together with Jacqueline Loos our collaborative work on
Colias myrmidone
(Danube Clouded Yellow) in Romania. Previous work by this group has identified two populations of this threatened butterfly in Romania and previous surveys by EBG members and Romanian collaborators have mapped the distribution. They want to estimate the population size of a site near Cluj using mark and recapture. This involves a lot of chasing butterflies with nets. There are normally two generations a year in May and end of July until beginning of September. The latter is larger and is more in focus but with enough volunteers they might do both. They are looking for self-funded volunteers to join them. The area has lots of other butterflies and is like stepping back into the 20th century with hay stacks and horses and carts.
There are cheap Wizzair and other flights to Cluj and local hotel accommodation. Please contact
Martin Davies
or
Simon Spencer
for more information, or
Matthias Dolek
.
Matthias's website page:
http://www.geyer-und-dolek.de/myrmidone_dreiframes.htm
Request posted October 2017
Request for survey assistance for
Pseudochazara orestes
(Dil's Grayling) in Greece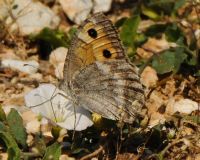 Following on from our survey in July 2017 of the Phalakron area of Greece (north of Drama) for
Pseudochazara orestes
(Dil's Grayling) and a similar survey a few years ago both of which only yielded single individuals, we would like others to repeat surveys in this area but in late June which is supposed to be the main flight period. We can supply in confidence sites where this species has been seen in the past and suggest places to stay etc. It is a very special area for butterflies with many interesting species. You would probably need to fly to Thessaloniki and hire a car. Again we cannot help with expenses but Greece is quite cheap despite the weak pound.
Please contact
Martin Davies
or
Simon Spencer
.
Request posted October 2017
Regional Butterfly Atlas for Provence-Alpes-Côte d'Azur. France.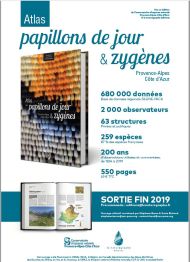 Atlas papillons de jour & zygènes Provence-Alpes Côte d'Azur France. (Butterfly atlas for the region Provence-Alpes-Côte d'Azur)



The PACA region encompasses six departments in Southeastern France: Alpes-de-Haute-Provence, Alpes-Maritimes, Bouches-du-Rhône, Hautes-Alpes, Var and Vaucluse.

The Provence-Alpes Côte d'Azur region hosts an exceptional biodiversity of species, the atlas comprises 680,000 records, covering 260 species (87% of species in France) for the period 1834–2019.

The Atlas is available to order from "le Naturographe" price 49€ plus postage 13€ to the UK or Europe. Payment by PayPal in euros. 550 pages, hardback, in French. For further information, sample pages and to order, see here: https://www.naturographe-editions.fr/

You can watch the presentation video, which is subtitled in English, on YouTube:
https://youtu.be/4SSQYpbFwLk

Many thanks to all members who have contributed to this Atlas. This is a continuing online project, which is coordinated by the European Butterflies Group partner Stéphane Bence from the Conservatoire d'espaces naturels PACA.
Stéphane and his colleague Sonia, will always be be delighted to receive your records.

Request updated March 2020



Guide des papillons nocturnes de France, coordinated by Roland Robineau (oreina)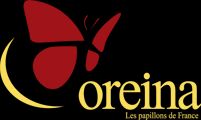 A new and updated edition of the "Guide des papillons nocturnes de France " (Guide to the Nocturnal Moths of France) is being prepared by Roland Robineau and colleagues from oreina.
The book is due for publication in 2020 from the publishers Delachaux & Niestlé.

Roland Robineau is gathering photos of some of the adult species to improve, complete or replace the photos used in the 2007 edition and also photographs of some species that are new to France (since the 2007 edition). Roland is asking for photographic assistance for approx. 20 rare or newly described species. Please contact Jude for the species list if you think that you may be able to help.

Photos should be 300 DPI on a pale background (not white).

Request updated March 2019



Species Action Plan for Apollo (

Parnassius apollo

) in Greece (a LIFE project) - Request for records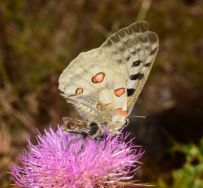 European Butterflies Group is assisting with a project in Greece to produce a Species Action Plan for the Apollo (

Parnassius apollo

). If you are in Greece this summer, please consider going to look for it in the Greek mountains which are still a paradise for butterflies.

Please send any records (also any historical records) for the Apollo in Greece to Lazaros or Olga
more details in the attached pdf or contact Simon Spencer for additional information: info@european-butterflies.org.uk

Request posted March 2019






Demographic and practical study of

Coenonympha tullia

- Large Heath. Franche-Comté, France, June 2021.

Request for volunteers.





The Association des Amis de la Réserve naturelle du Lac de Remoray are looking for volunteers to participate in a CMR study (a capture and marking study) on the Large Heath (

Coenonympha tullia

) in the Jura Massif in France. Part of the study will involve following individual specimens already marked and to study their movement within the study site and peripheral habitats, and also to search for individuals in targeted habitats around the study area.

Details of the study can be found here (in English)

If you are interested or would like additional information, please contact Romain Decoin, Project Manager, Réserve Naturelle Nationale du Lac de Remoray / Life tourbières du Jura.
Email: romain.decoin@espaces-naturels.fr

Request posted December 2020