Requests


Please contact European Butterflies Group if you would like to make a request of European Butterflies Group members.



Request for collaboration for the Butterfly Atlas for Aquitaine from our colleague David Soulet, Conservatoire d'espaces naturels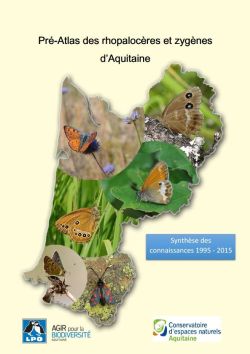 Records welcomed for the Butterfly Atlas, Aquitaine France, coordinated by the CEN Aquitaine.
The Aquitaine comprises 5 departments: the Dordogne, Lot and Garonne, Pyrénées-Atlantique, Landes and the Gironde. Further to the request posted in March 2016 asking for assistance with records for the pre-atlas of the Aquitaine for the CEN Aquitaine, the pre-atlas has subsequently been published, and can be downloaded
here
The pre-atlas contains a summary of the distribution, and monographs, of the 156 butterfly and 28 Zygaena species known in the Aquitaine, covering the period 1995 - 2015. The pre-atlas comprises over 190,000 records, and will serve as a working tool towards the production of the Atlas. The Atlas is being developed in collaboration with the LPO Aquitaine and is due to be published in 2019. Authors, V. Couanon (LPO), E. Drouet (GIRAZ), P.Y. Gourvil (CEN Aquitaine), M. Sannier (LPO), D. Simpson (EBG Dordogne), D. Soulet (CEN Aquitaine), I. Van Halder.
Our colleague David Soulet, CEN Aquitaine, welcomes European Butterflies Group participation with surveys and is available to discuss regional survey proposals with members. Please contact David. Email: d.soulet(AT)cen-aquitaine.fr
In the meantime, please send records, using the European Butterflies Group recording form, to David d.soulet(AT)cen-aquitaine.fr (project coordinator) and Pierre-Yves Gourvil py.gourvil(AT)cen-aquitaine.fr (project manager)
Request posted November 2016
Invitation to assist with the Red List for the Lepidoptera of Corsica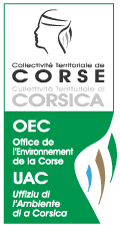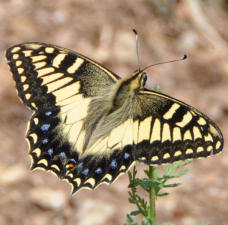 We have been contacted by our colleague Marie-Cécile Ruiz from the Corsican Environment Office.The OEC-OCIC (the Observatoire for the Insects of Corsica of the Corsican Environmental Office) is working towards a Red List of the Lepidoptera of Corsica.
This comprises all butterflies, and several macro-moth groups. In the initial stages, they are looking for information and records on the distribution of Corsican Lepidoptera, particularly after 2004, in order to centralise existing records.
The records will be rigorously evaluated and used to establish a working list of the distribution of butterflies, population sizes, eventual threats etc. They hope to obtain IUCN status for this list. Please send records to Marie-Cécile using the European Butterflies Group recording form:
Marie-cecile.Ruiz@oec.fr
Request posted February 2016

Request for butterfly records for Normandy, France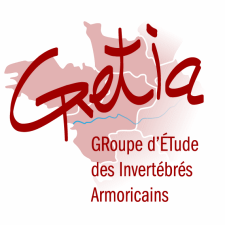 Call for help from our colleague Claire Mouquet for butterfly records for Normandy, France.
The GRETIA, (Groupe d'Etude des Invertébrés Armoricains) has been working on a synthesis of data on butterflies in Basse-Normandie (Lower Normandy) since 2015, in partnership with the DREAL (Direction regional for the Environment) Lower Normandy. The aim is to collect existing records, to update regional knowledge, review species status, produce a departmental species list, online mapping and a ZNIEFF inventory. (Natural zone of ecological interest, fauna and fauna).
Please send records using the European Butterflies Group recording form, to c.coubard(AT)gretia.org. Additional info on habitat, geographic location etc is also welcome.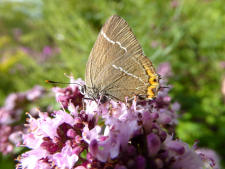 Please also complete the agreement form to give authorisation that your records may be used.
The form can be scanned and returned by email, see here:
http://gretia.org/dossiers_liens/nosact/donnees_naturalistes/Autorisation.pdf
The records are needed urgently as the first stage of the project is set for 15th April 2016, records are welcomed after this date for this ongoing project.
Request posted March 2016
The Association Gard Nature need photographs of 23 species of Butterflies and Burnet Moths to complete the 'Guide photographique des Papillons de France'.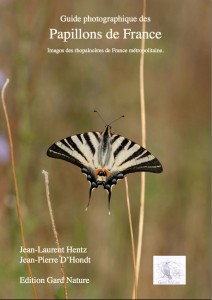 The 23 species are:
Colias hyale - Erebia gorge - Erebia mnestra - Erebia lefebvrei - Erebia sthennyo - Euchloe insularis - Gegenes pumilio - Heteropterus morpheus - Hipparchia aristaeus
Hipparchia neomiris - Limenitis populi - Maculinea nausithous - Maculinea teleius - Plebejus bellieri - Polygonia egea - Polyommatus nivescens - Pyrgus andromedae - Pyrgus warrenensis
Satyrus actaea - Spialia therapne -Theresimima ampellophaga - Zygaena brizae - Zygaena corsica
.
For more information or if you wish to contribute please contact Jean-Laurent Hentz & Jean-Pierre D'Hondt.
Email:
papillons@gard-nature.com
. Photographs can be sent via WeTransfer.
Details of the project here:
http://gard-nature.com/wp-content/uploads/2015/01/2014_papillons.pdf
Many thanks to members who have already participated in this project.
Updated request posted May 2018
A pan-European citizen science project, investigating the migration of the Red Admiral -
Vanessa atalanta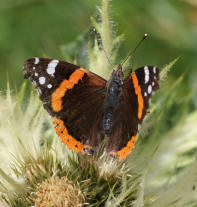 A request from the University of Bern, Switzerland, Institute of Ecology and Evolution, Insect Migration and Ecology Lab. for Red Admiral sightings.
We have been contacted by Marco Thoma from the University, requesting records for this species, to help with the study of Red Admiral migration across Europe. Records can be submitted via the country portal, details can be found on the link below, e.g. Butterfly Conservation in the UK.
Alternatively by a mobile app such as 'NaturaList', or 'ObsMapp' for Android, or 'iObs' for iPhone.
Read more here:
https://insectmigration.wordpress.com/red-admiral-migration/
News Release (PDF)
Request posted April 2017
Request for survey assistance for
Colias myrmidone
(Danube Clouded Yellow) in Romania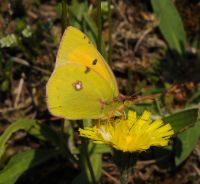 We have had a request from Matthias Dolek who is leading together with Jacqueline Loos our collaborative work on
Colias myrmidone
(Danube Clouded Yellow) in Romania. Previous work by this group has identified two populations of this threatened butterfly in Romania and previous surveys by EBG members and Romanian collaborators have mapped the distribution. They want to estimate the population size of a site near Cluj using mark and recapture. This involves a lot of chasing butterflies with nets. There are normally two generations a year in May and end of July until beginning of September. The latter is larger and is more in focus but with enough volunteers they might do both. They are looking for self-funded volunteers to join them. The area has lots of other butterflies and is like stepping back into the 20th century with hay stacks and horses and carts.
There are cheap Wizzair and other flights to Cluj and local hotel accommodation. Please contact
Martin Davies
or
Simon Spencer
for more information, or
Matthias Dolek
.
Matthias's website page:
http://www.geyer-und-dolek.de/myrmidone_dreiframes.htm
Request posted October 2017
Request for survey assistance for
Pseudochazara orestes
(Dil's Grayling) in Greece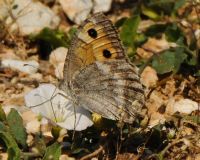 Following on from our survey in July 2017 of the Phalakron area of Greece (north of Drama) for
Pseudochazara orestes
(Dil's Grayling) and a similar survey a few years ago both of which only yielded single individuals, we would like others to repeat surveys in this area but in late June which is supposed to be the main flight period. We can supply in confidence sites where this species has been seen in the past and suggest places to stay etc. It is a very special area for butterflies with many interesting species. You would probably need to fly to Thessaloniki and hire a car. Again we cannot help with expenses but Greece is quite cheap despite the weak pound.
Please contact
Martin Davies
or
Simon Spencer
.
Request posted October 2017
Regional Butterfly Atlas for Provence-Alpes-Côte d'Azur. France.

Publication scheduled for 2019

The project is coordinated by the Conservatoire d'espaces naturels PACA, and developed in line with the national inventory, piloted by the MNHN (National Museum of Natural History).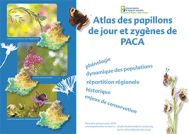 The regional inventory of the butterflies and Burnet moths can be consulted on the CEN PACA website here: http://www.cen-paca.org/index.php?rub=3&pag=3_12_2inventaire

The inventory is fed by a network of environmental and nature organisations and individuals, who contribute to the regional database scheme, SILENE PACA. European Butterflies Group are one of the partner organisations.

The next stage of the project is the completion of the printed version of the regional atlas. If you wish to participate, either by sending your records or assisting with the text, please don't hesitate to contact Stéphane and Sonia!

Information kindly communicated by Stéphane Bence, CEN PACA. European Butterflies Group partner PACA.
Request posted November 2017